"Golf is the most fun you can have without taking your clothes off." -Chi Chi Rodriguez 
JMU CLUB Golf
---
Welcome to JMU Club Golf
e welcome all players to tryout for the Club Golf Team. Our team consist of 50 Ladies and Gentlemen, and we travel approximately 2-5 times a semester playing in the NCCGA league, traveling from West Virginia to Southwest Virginia. We currently play and practice at Lakeview Golf Course approximately 5 minutes from campus. We encourage members to play with teammates during the week and we have inter-club matches on Friday and Saturday's with different types of events from Red,White, and Blue tournaments, Alternate Shot, Ryder Cup, Best Ball, and Individual Stroke Play tournaments.
Tryouts for the 2017 Academic Year will be held Saturday September 9th and Sunday September 10rd @ 12:30 PM @
Lakeview Golf Course
. We will be picking up those who do not have cars at Godwin @ 10:30 AM. (times may vary) These rounds will be rounds of 18. We encourage people of all skills to come out!
If you have any questions regarding JMU Club Golf or plan on trying out feel free to contact us at jmuclubgolf@gmail.com
President:
Tom Sebastiano
sebastta@dukes.jmu.edu
Vice President:
Kevin Murphy
murph2kt@dukes.jmu.edu
Secretary:
Steve Silverman
silversl@dukes.jmu.edu
Treasurer:
Kyle Hanula
hanulakj@dukes.jmu.edu
Powered by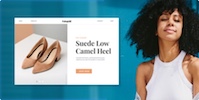 Create your own unique website with customizable templates.
Photo used under Creative Commons from mhofstrand